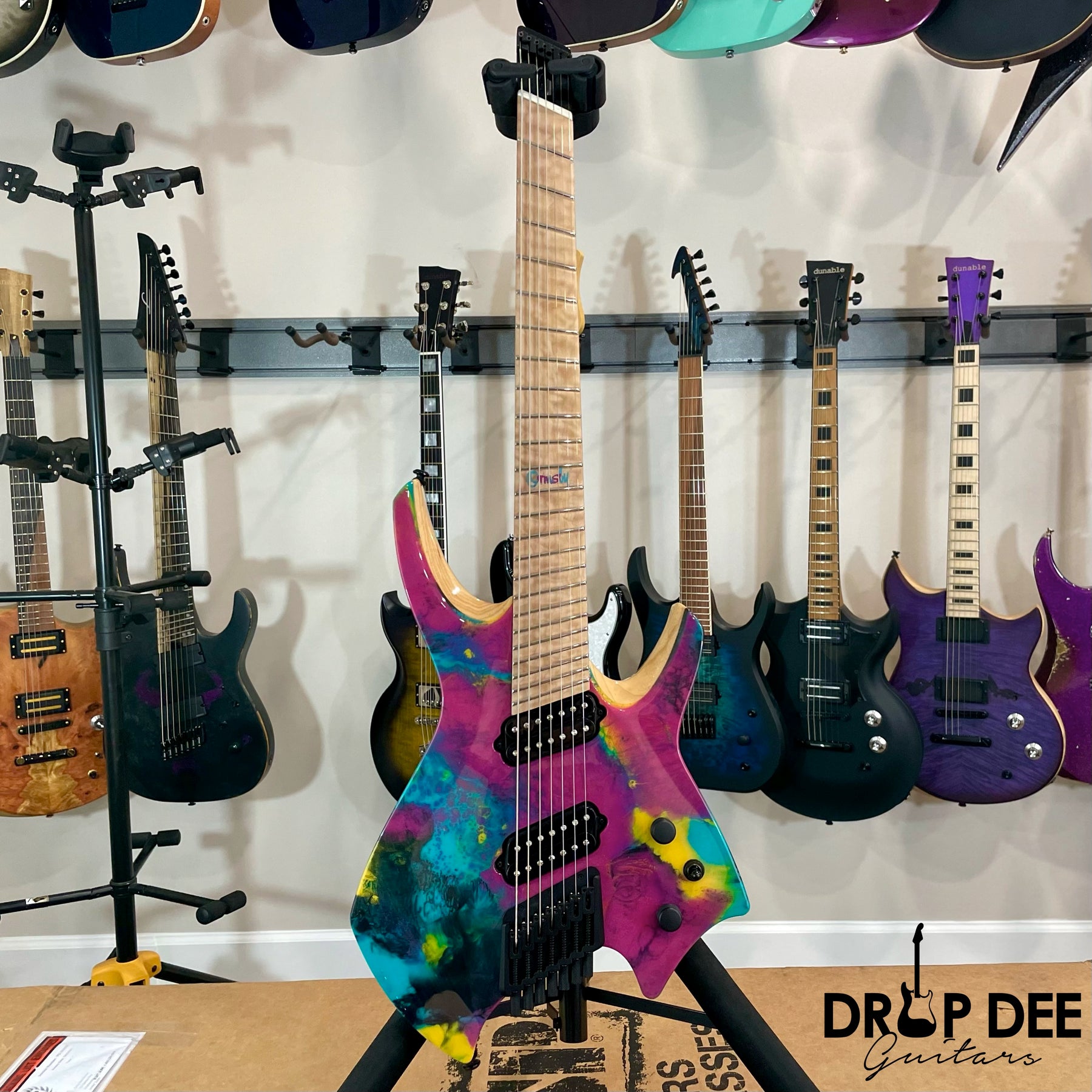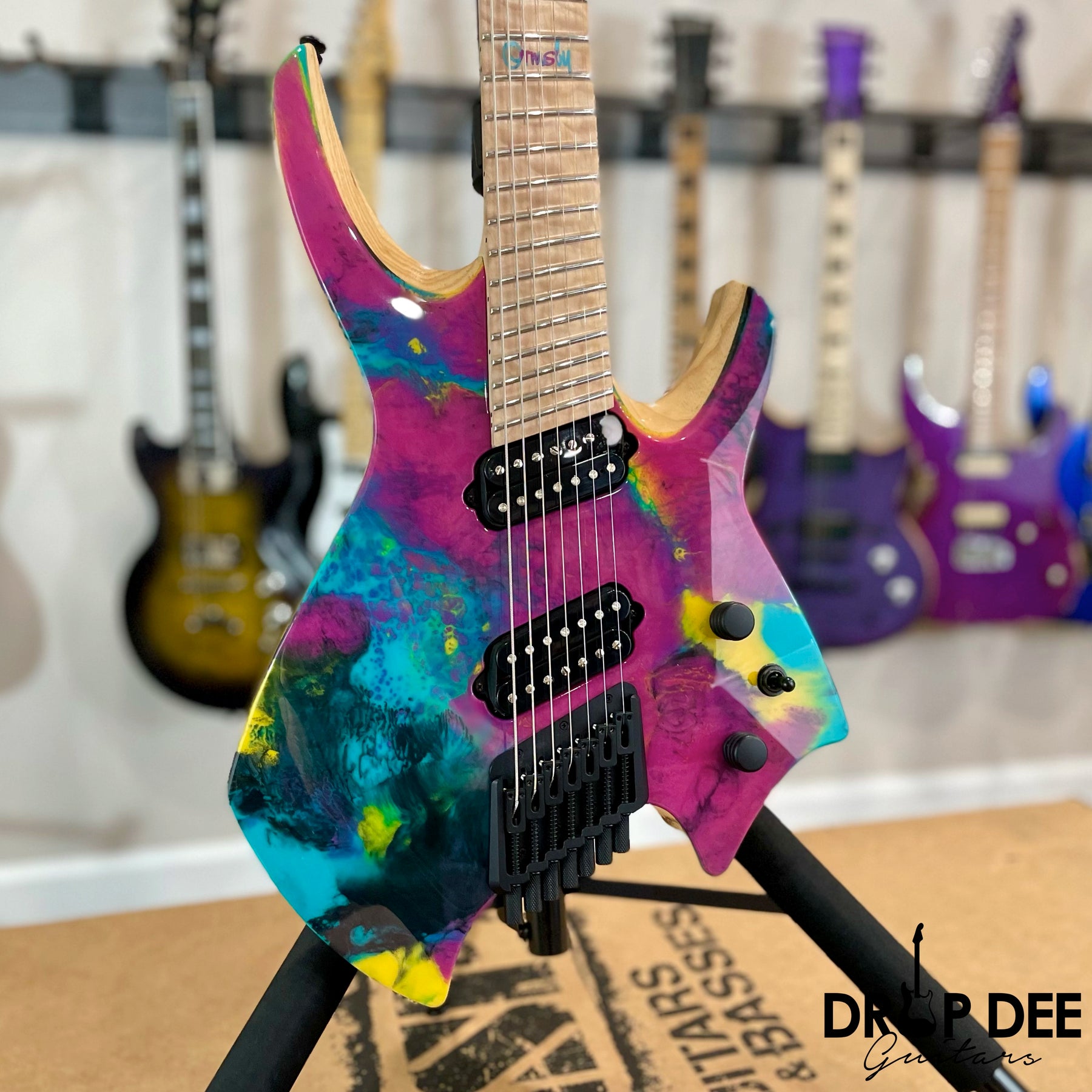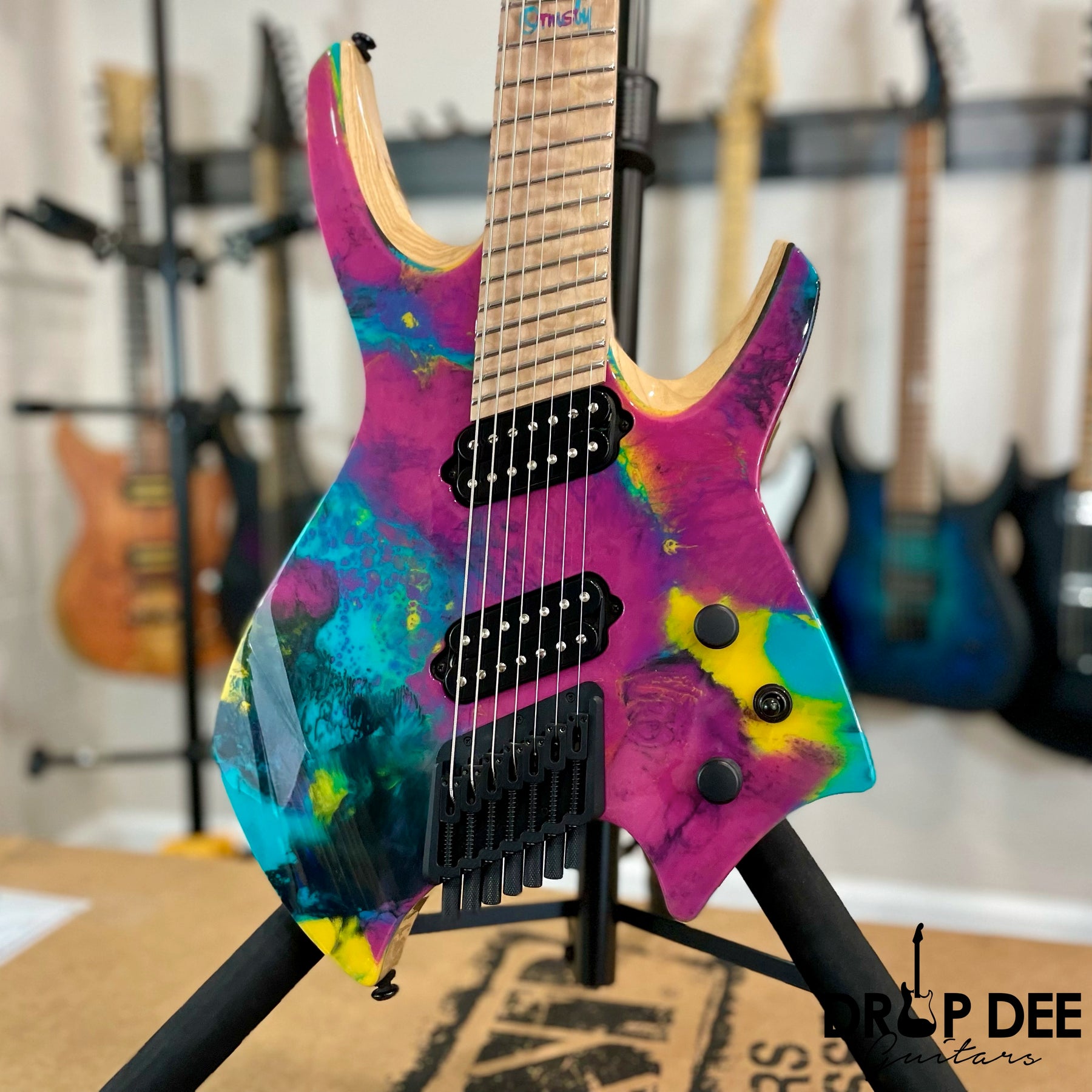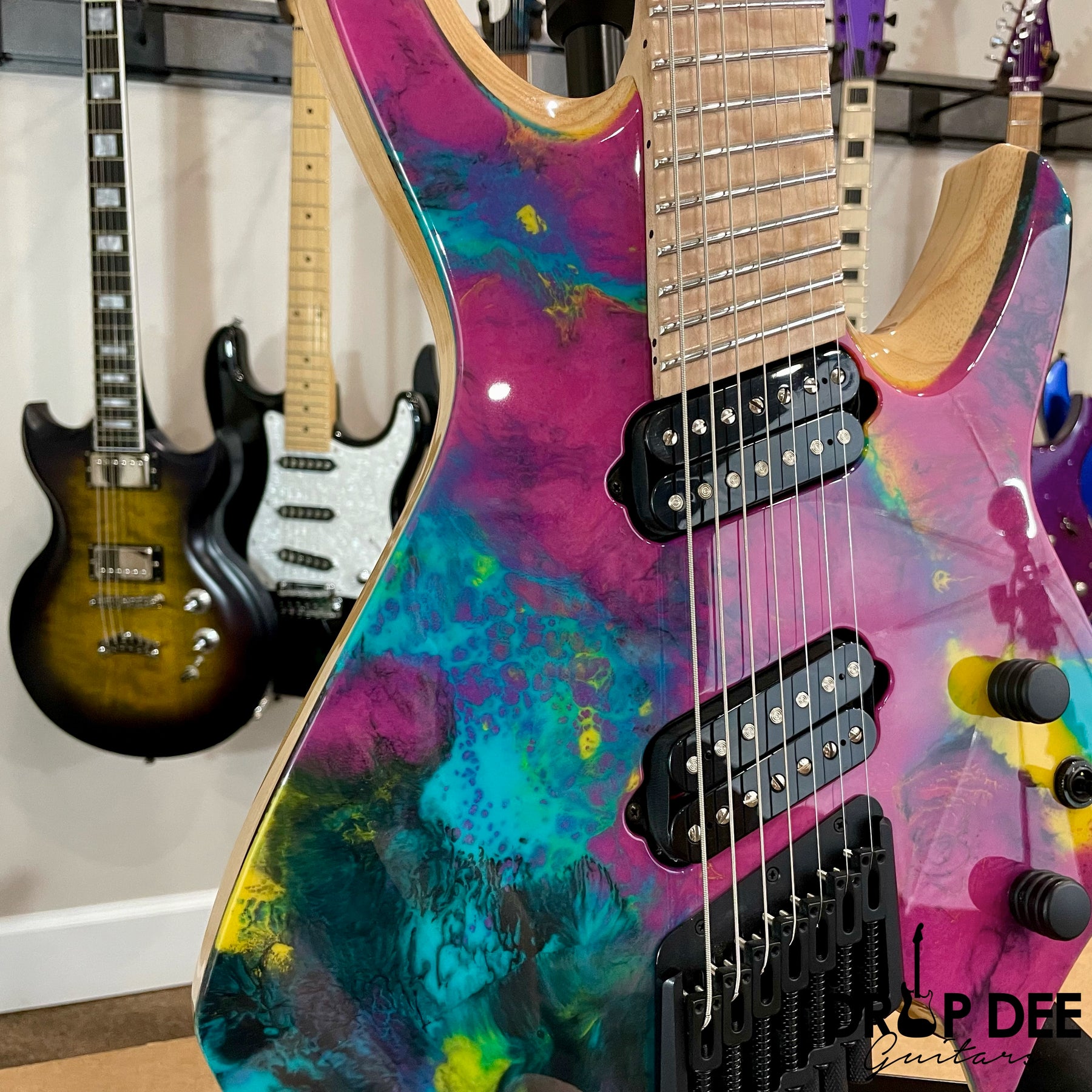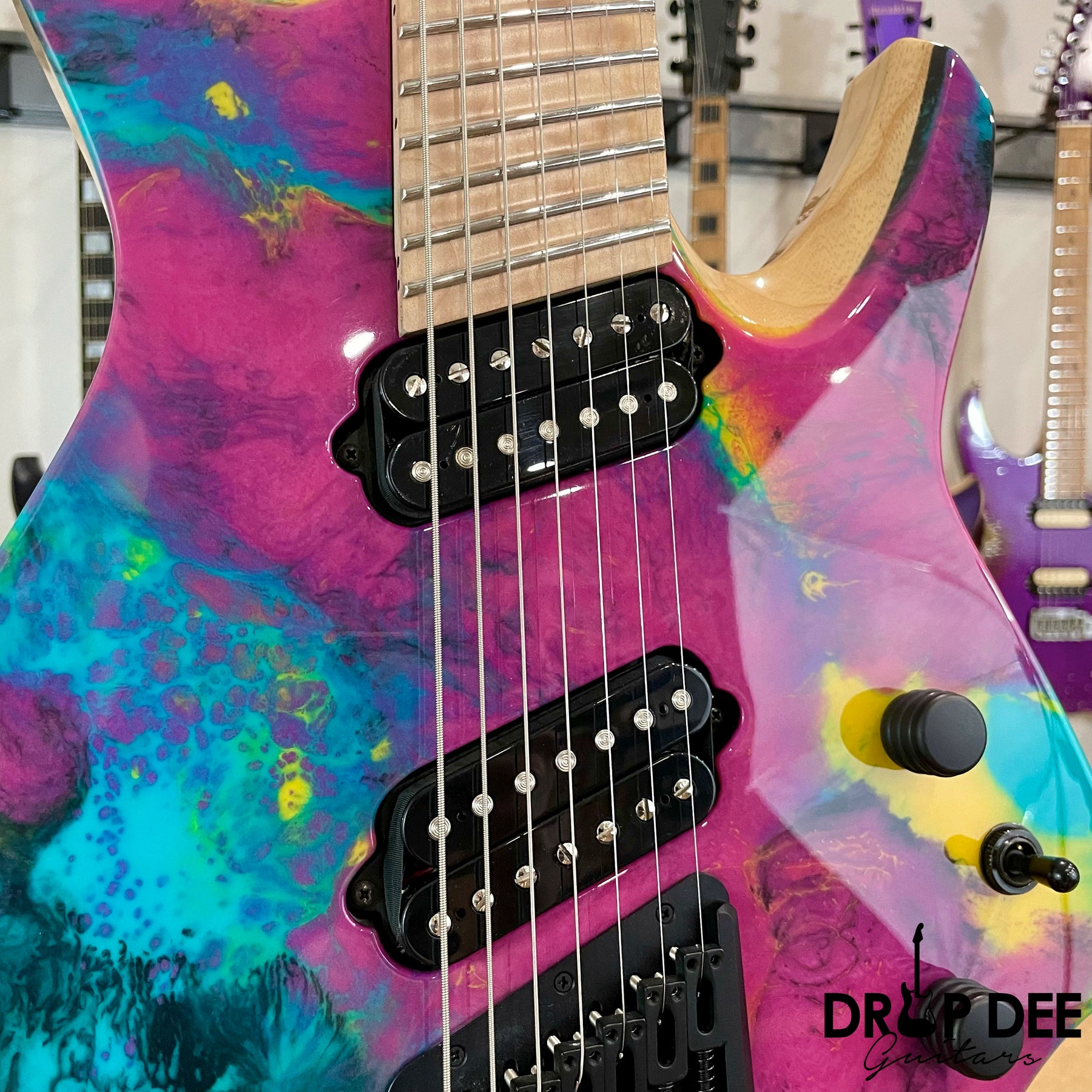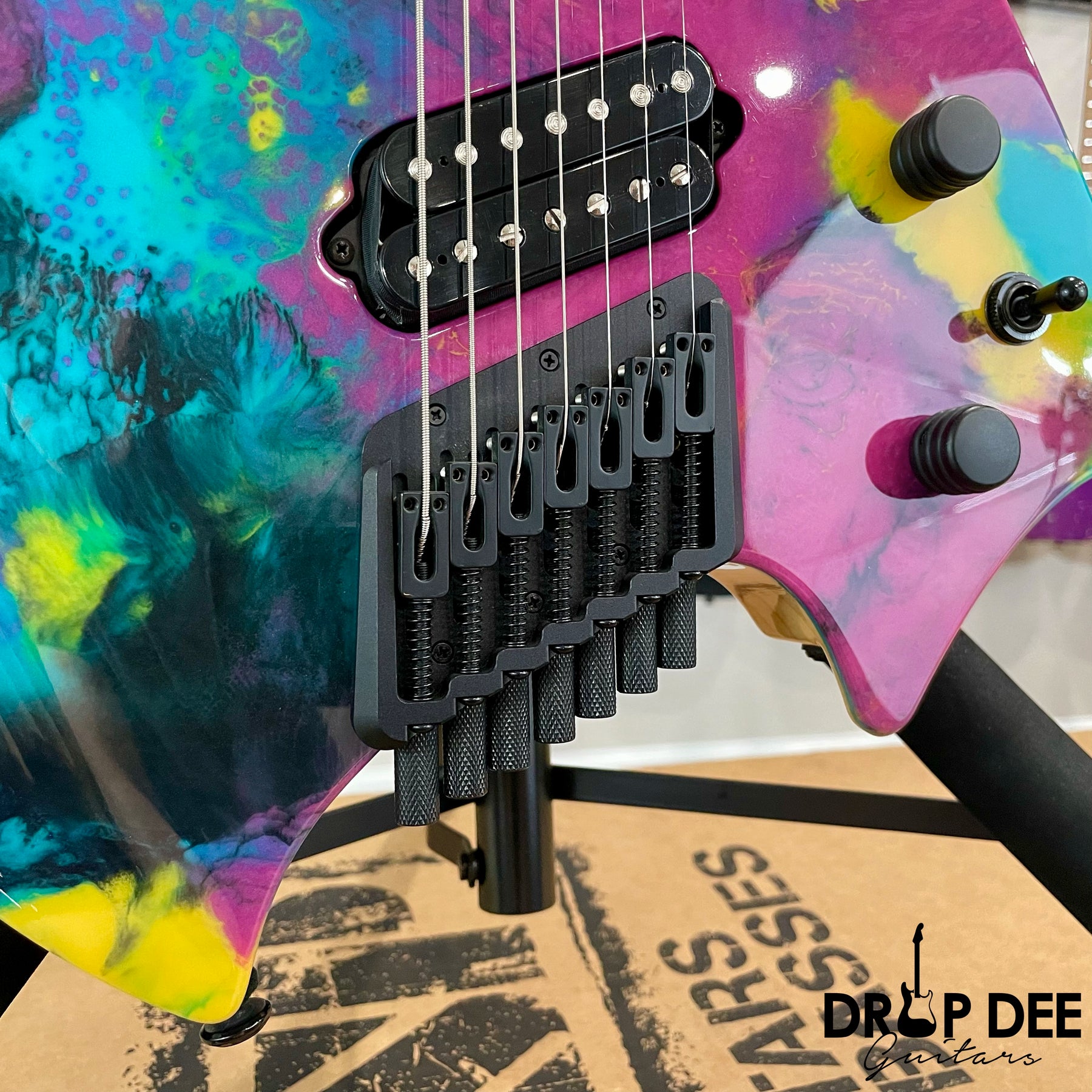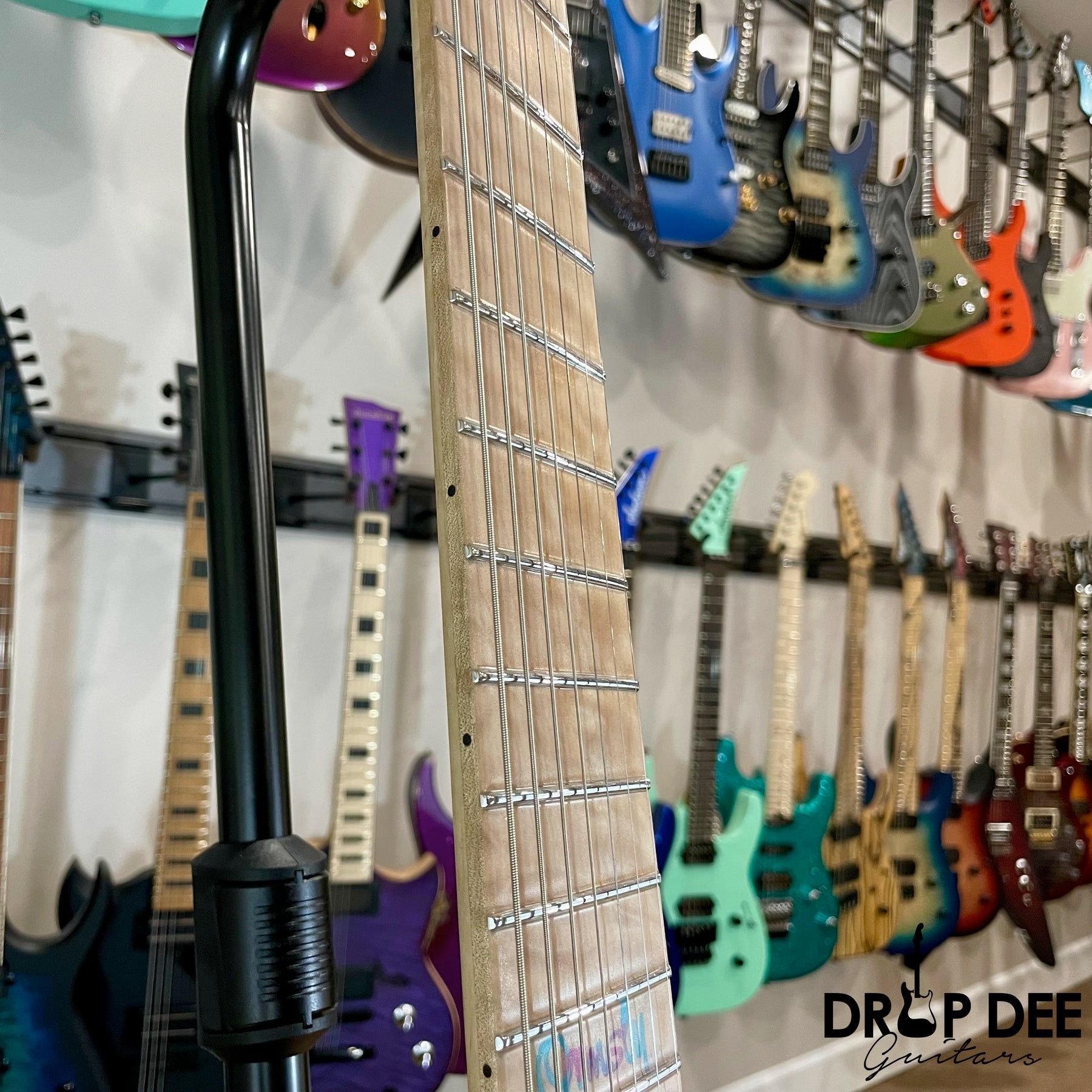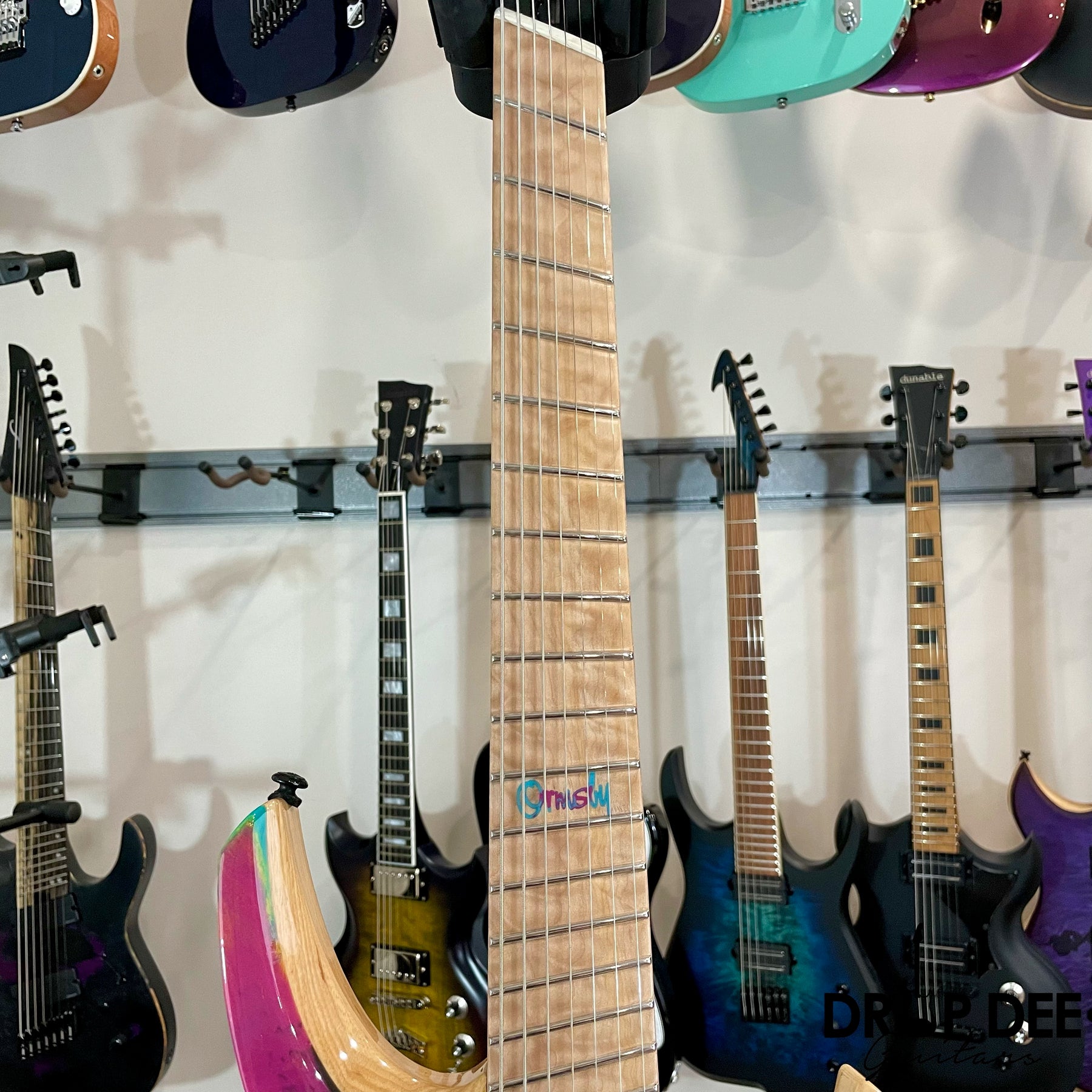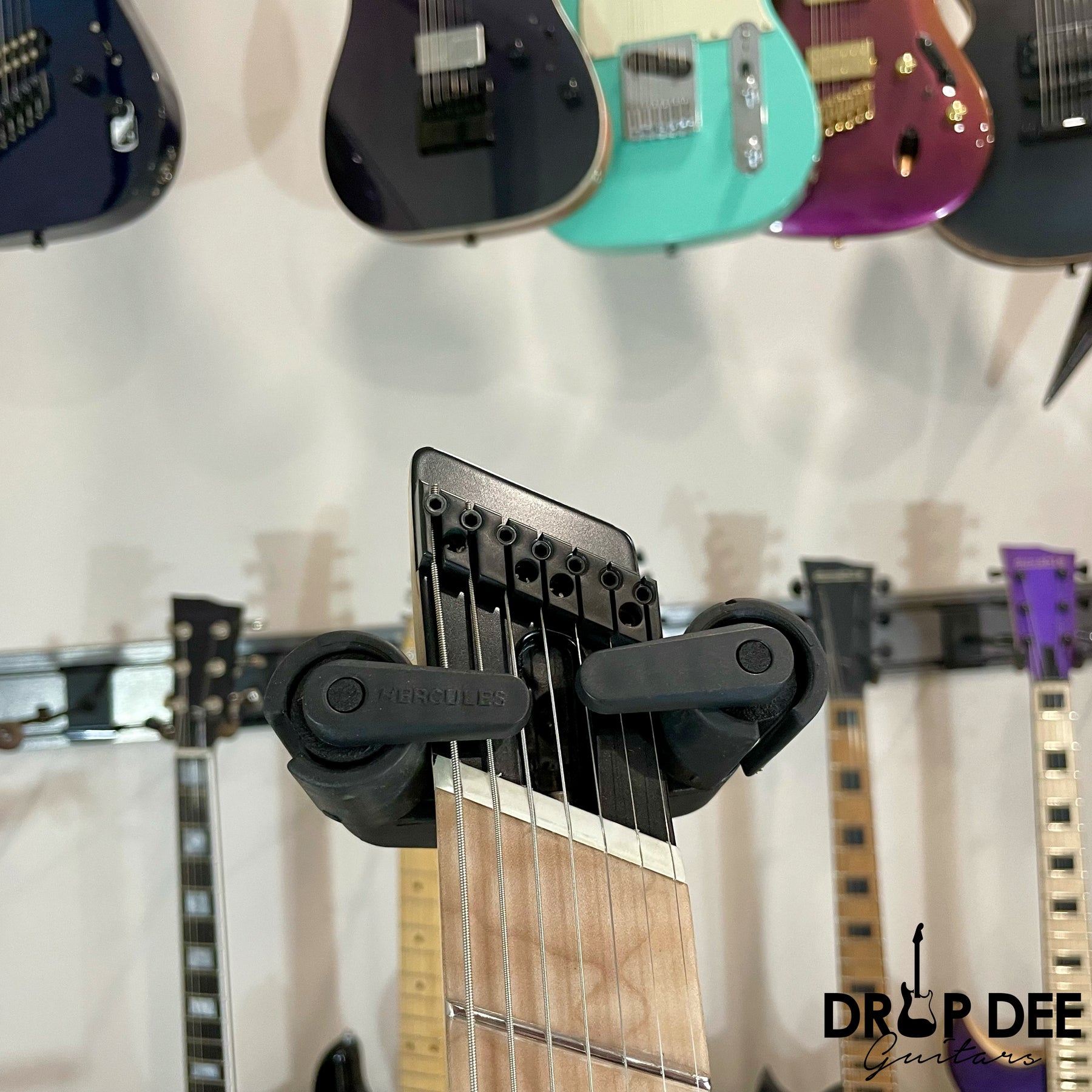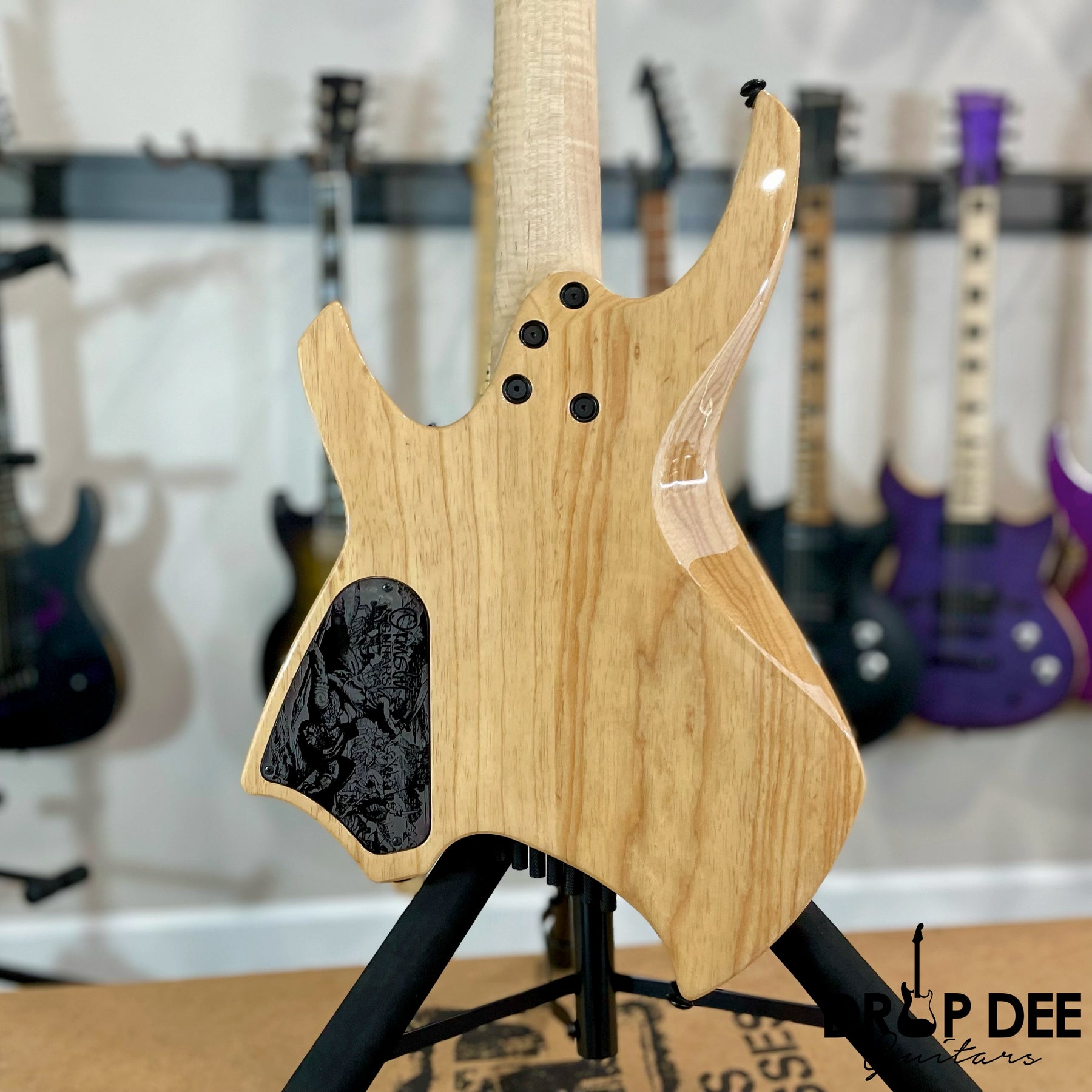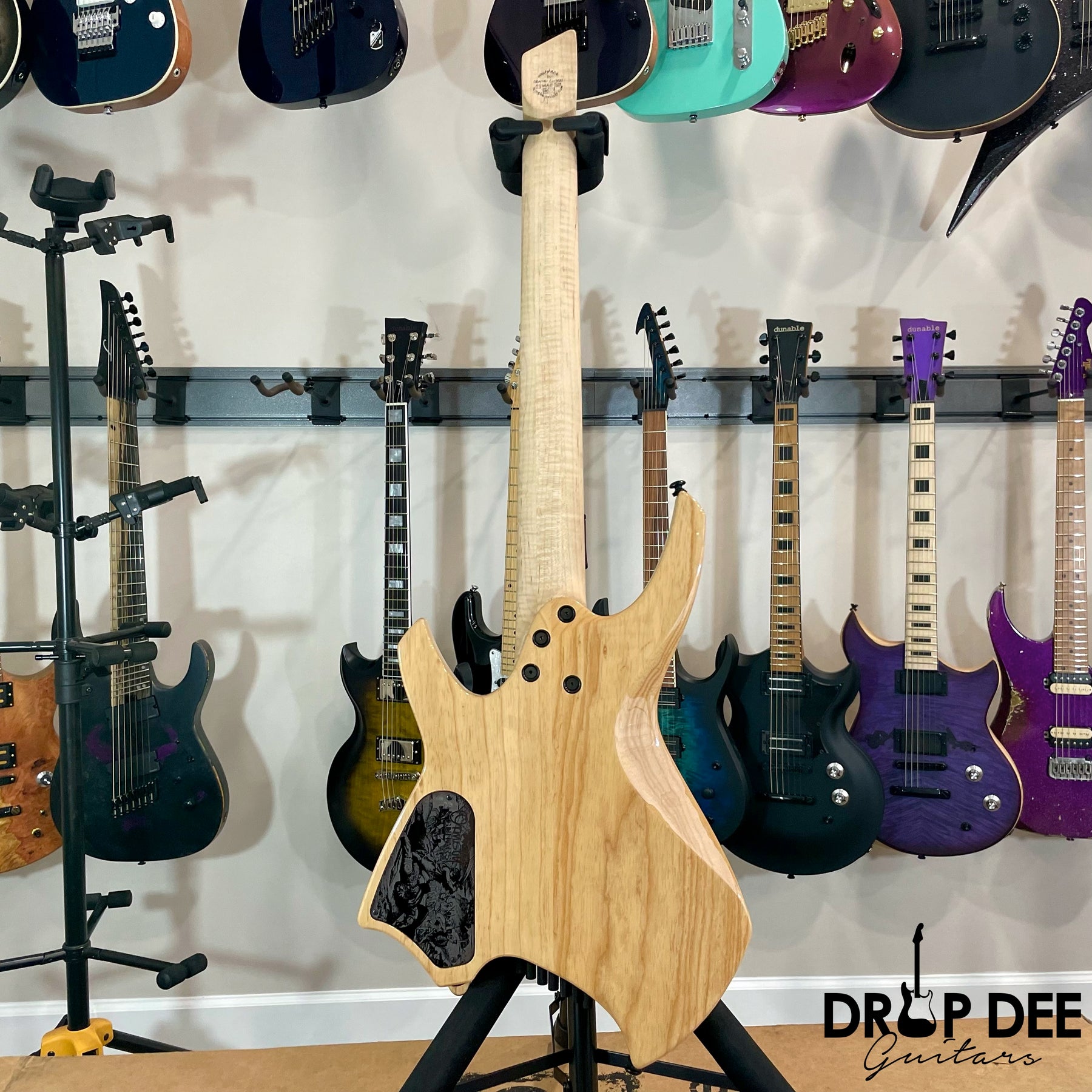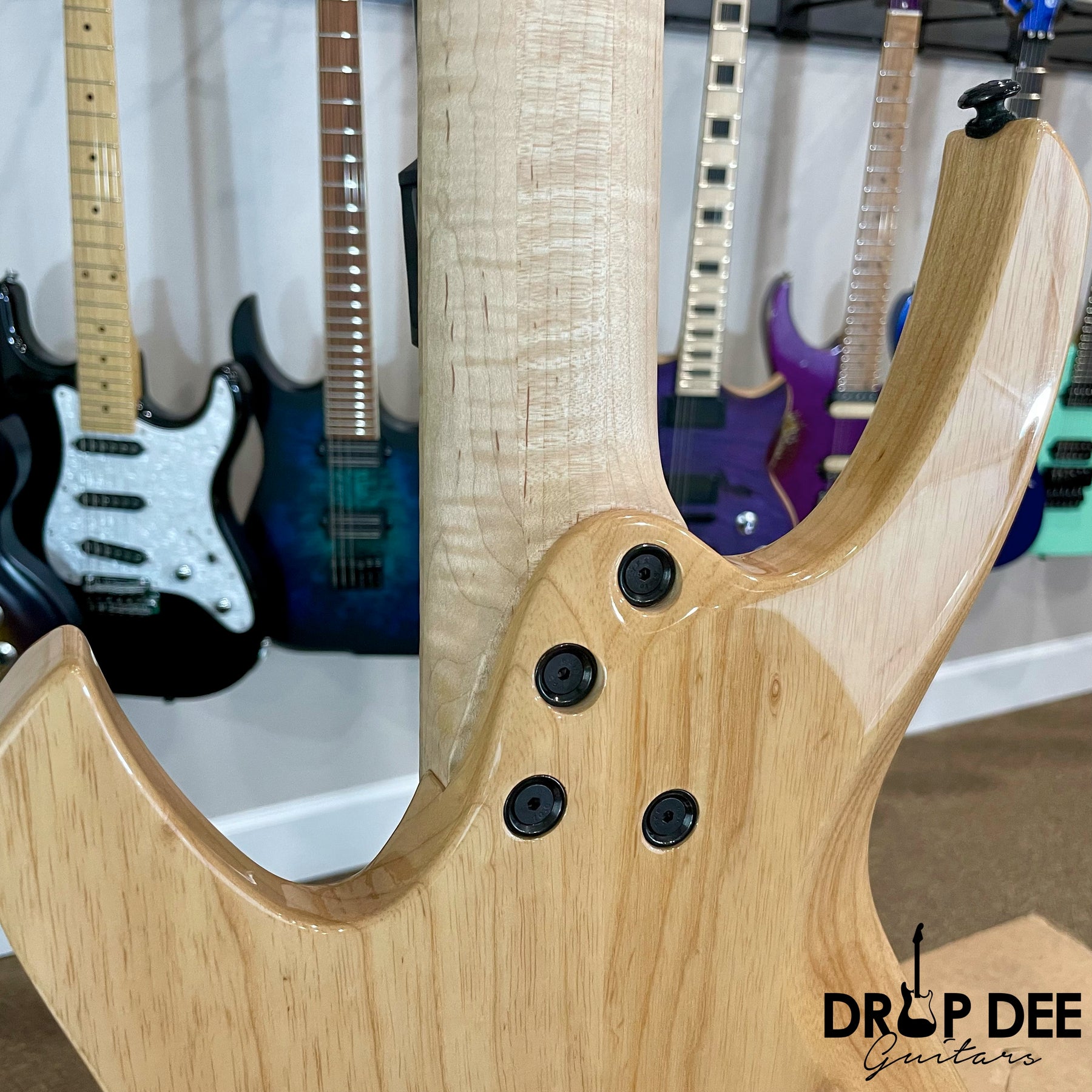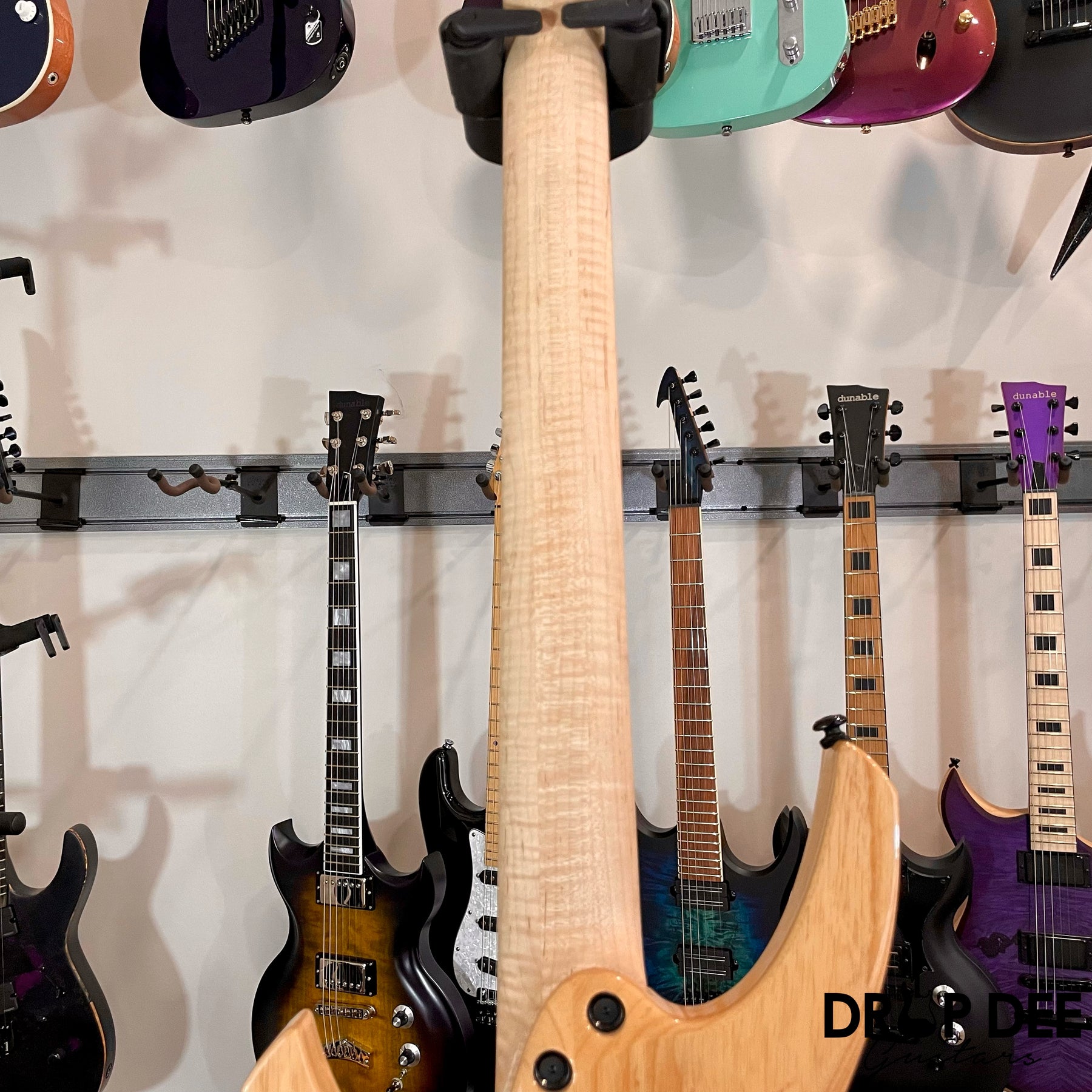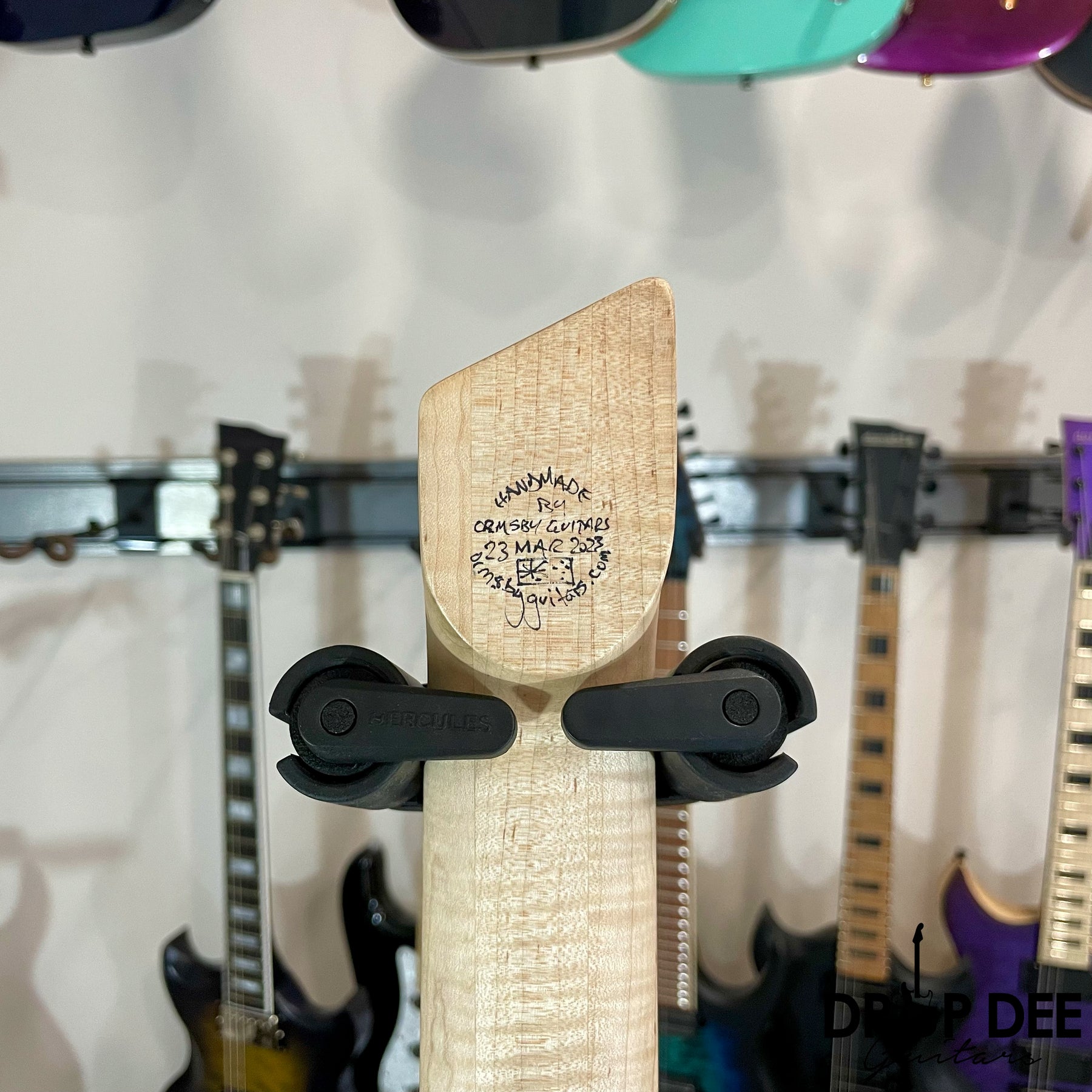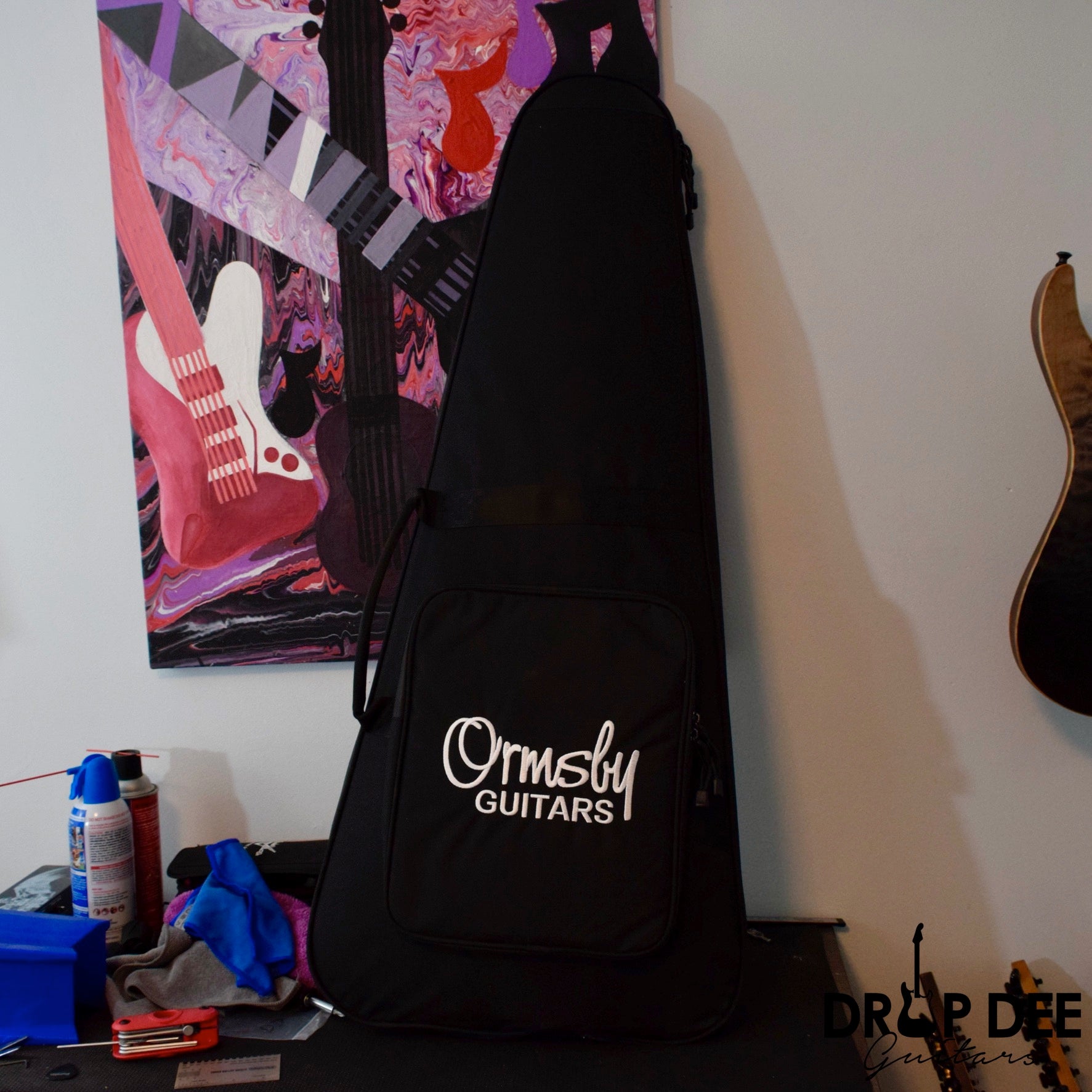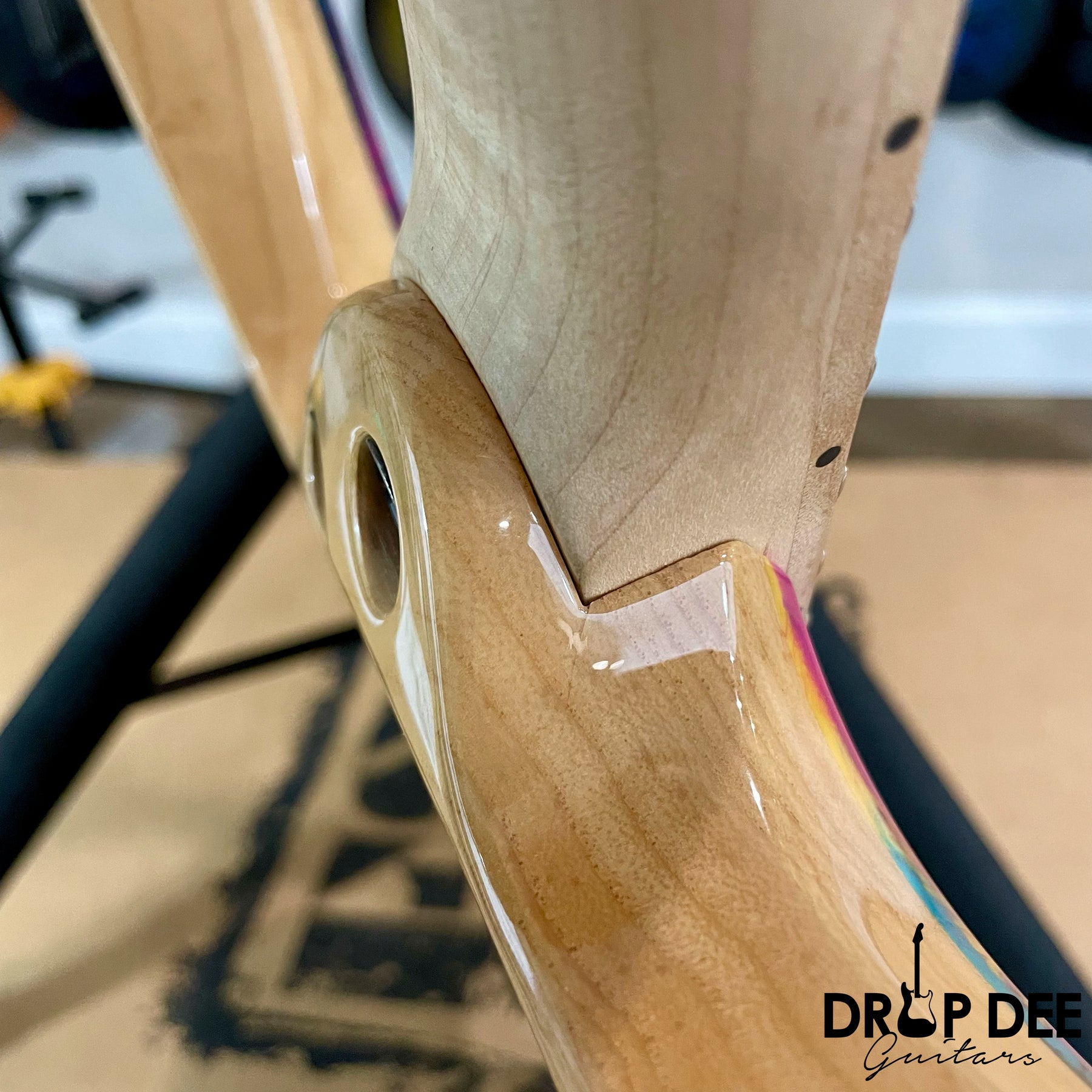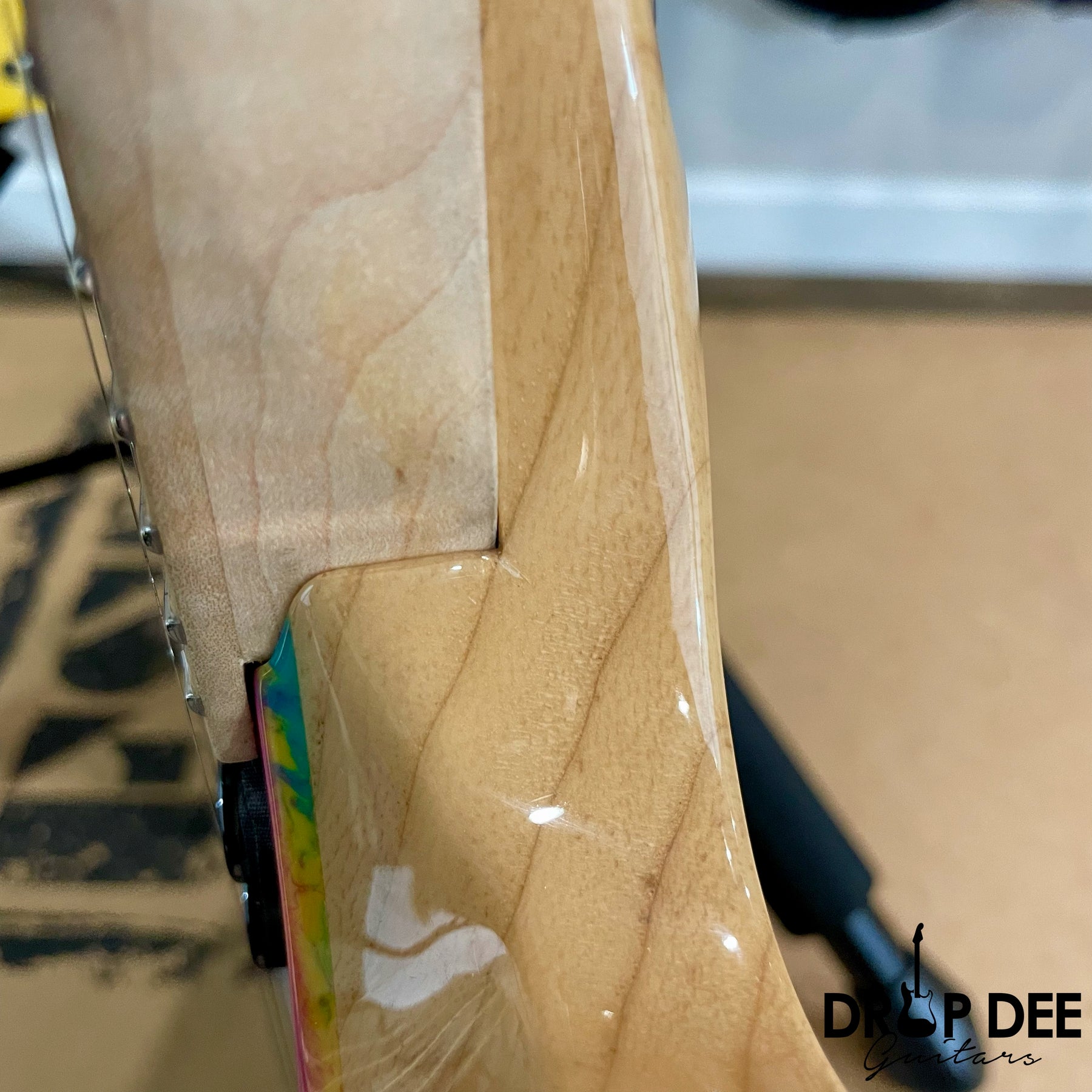 Ormsby Custom Shop Goliath Multi-Scale 7-String Electric Guitar w/ Bag
No Sales Tax
No sales tax on orders outside of TN!
Pro-Tech Setup
Every guitar is setup and ready to play right out of the box!
Free Shipping
Free shipping on all orders!
Simple Returns
Enjoy simple and flexible returns!
Condition: This is a B-Stock Custom Shop Goliath. The reason this is a b-stock is because of two heel repairs that were repaired by the Ormsby team (see photos). It comes equipped with our Pro-Tech setup and Ormsby's warranty. Drop Dee Guitars is an authorized dealer of Ormsby Guitars.
Pro-Tech Setup: Our Pro-Tech setup makes your guitar ready to rock straight out of the box. Here's how..
Make any adjustments so the neck is straight to avoid any fret buzzing and for comfort
Check the nut and nut slots for any adjustments/filing to prevent any tuning issues, as well as for comfort at the lower frets
Make any adjustments to the bridge/tremolo system so it's in the proper position for tuning stability
Set the action to a height that feels comfortable for each guitar
Set the intonation so you're in tune everywhere on the neck
All of these steps will make your brand new guitar feel as comfortable as ever and ready to play straight out of the box!
Specs
Body: Swamp Ash with Resin Swirl top
Neck: Laminated Flame Maple
Fretboard: Quilt Maple
Frets: Stainless Steel Jumbo
Inlay: Resin Swirl
Bridge: Ormsby headless
Machineheads: n/a
Pickups: Hot Rock A8 bridge, Hybrid A2 neck
Controls: 500k volume, 500k push/pull tone control, 3 way toggle
Finish: Gloss body, satin fretboard, oiled neck
Extremely great purchase! I messaged Matt late at night inquiring about my own personal setup preference and he was super quick to respond! Incredibly well setup guitar and even more incredible customer service!
These guys are awesome!!! Great to work with... Talked me through all of the features and got the guitar to me sooner than I thought. Will be buying from these guys again!!
Great working with seller amazing communication and very well packaged guitar no complaints it is immaculate and amazing to play thank you so much.
Awesome seller! Very responsive and helpful, and a pleasure to work with! The guitar was well packed and is amazing!